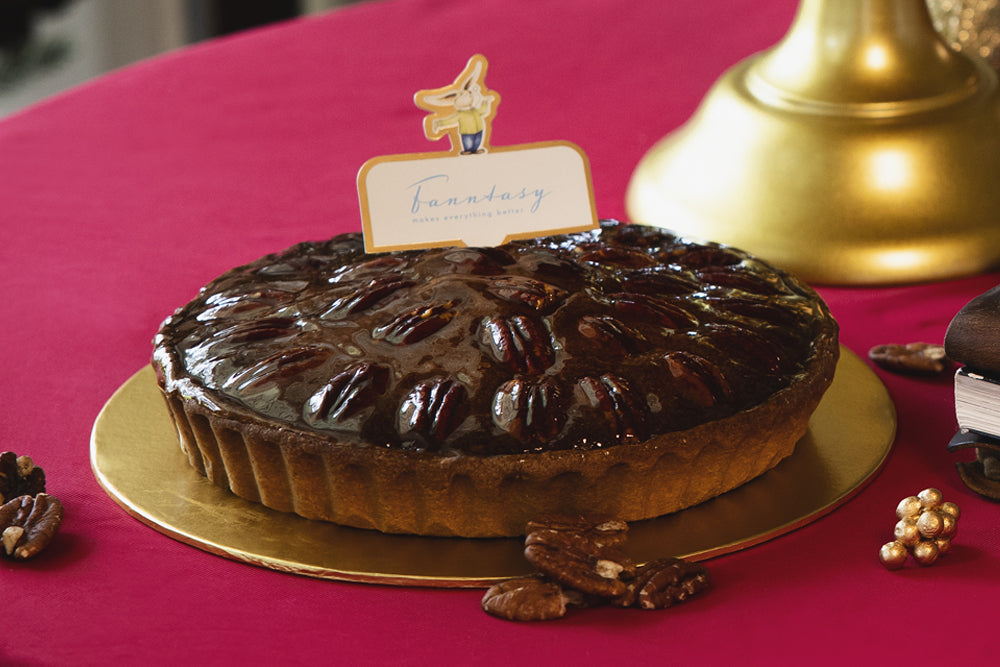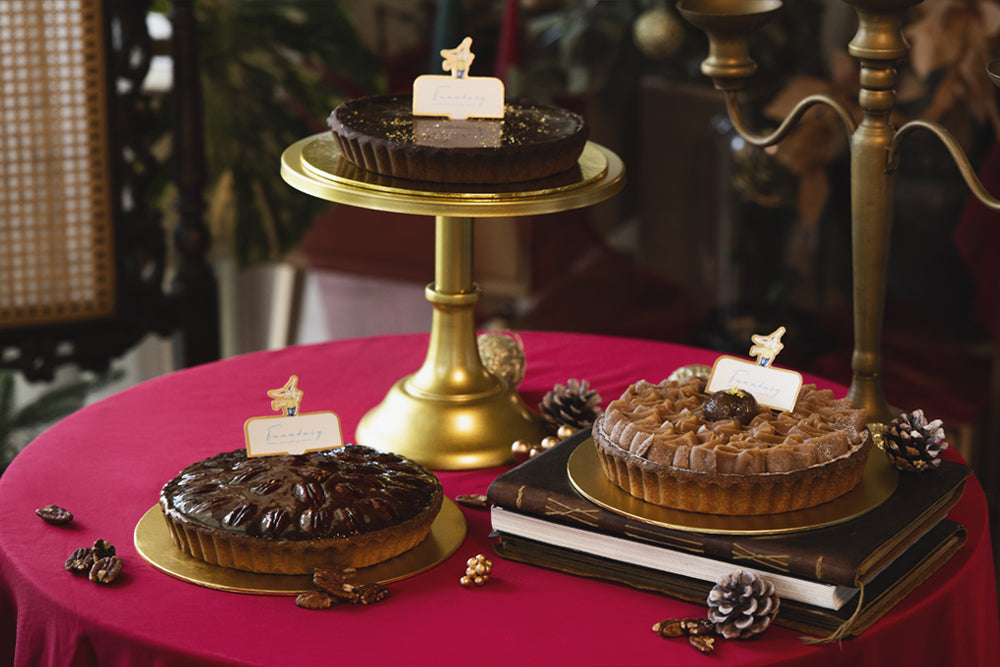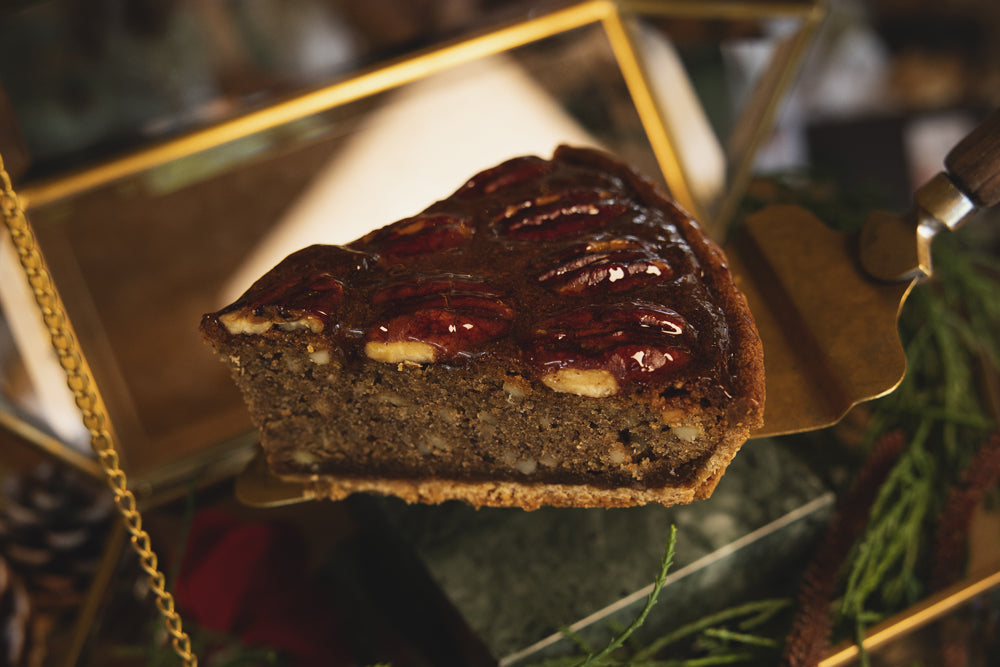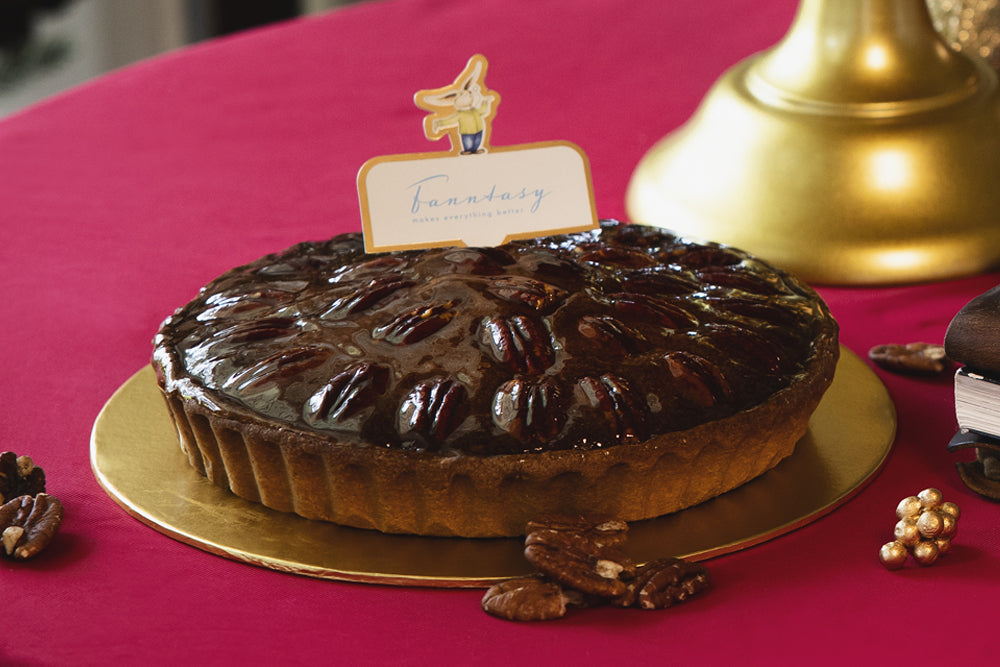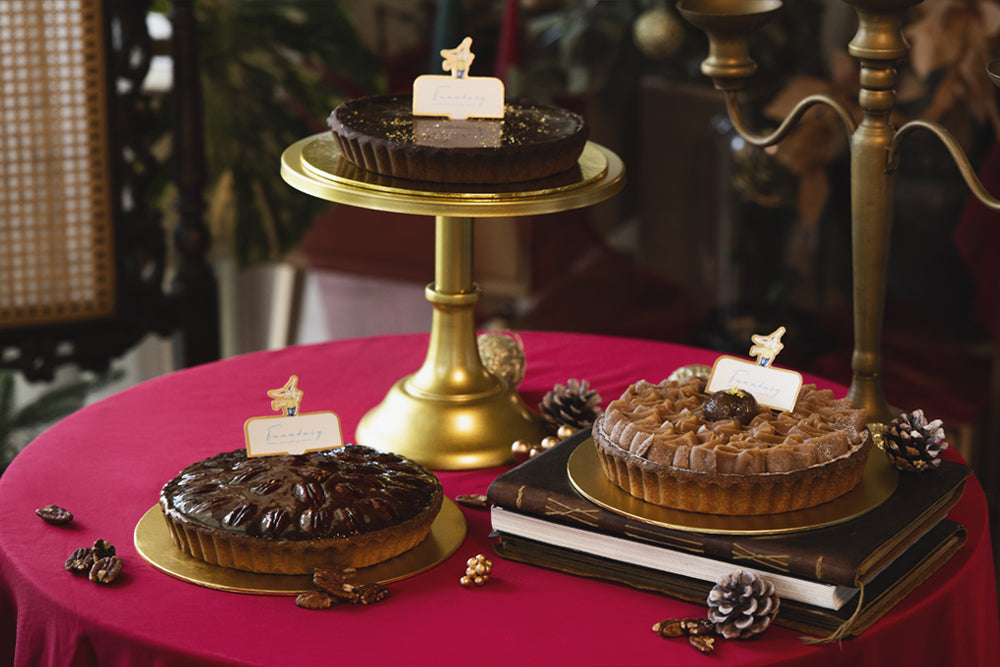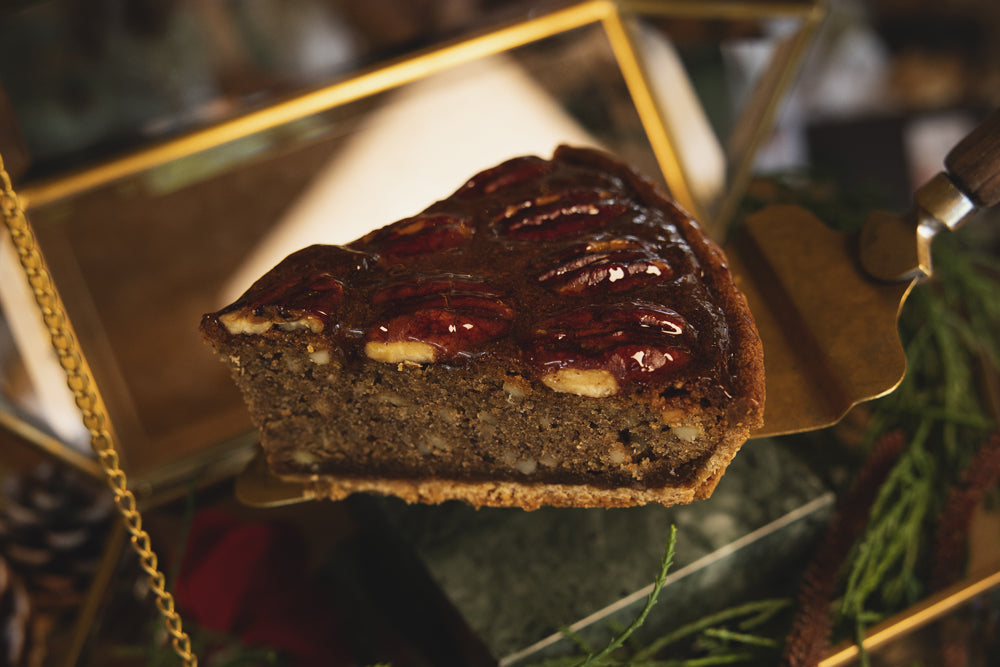 Brown Butter Pecan Tart
$65.00
A quintessential Christmas favourite that originated in the southern United States, Pecan tarts are decadent, nutty, and perfect for family gatherings. At its center are light and fragrant brown butter and pecan sponge and a layer of intense caramel pecan filling. The tart is topped with a mosaic of almond halves and then finished with a thin layer of coffee glaze for balance. Best served warm with a scoop of ice cream.
Ingredients: Almond butter sablé, Caramel pecan filling, Brown butter & pecan sponge, Pecan nuts, Coffee glaze.
Weight: 700g
Allergen Information: Wheat, eggs, and dairy - these products contain gluten, and may have traces of soy, nuts, and sesame.
Consume by: Within 3 days. Keep chilled.
Sold out. Not available now.
If you are buying a celebration card, please remember to fill up your wishes at the "Special Instructions" textbox on the cart page.
Share the Happiness to your friend