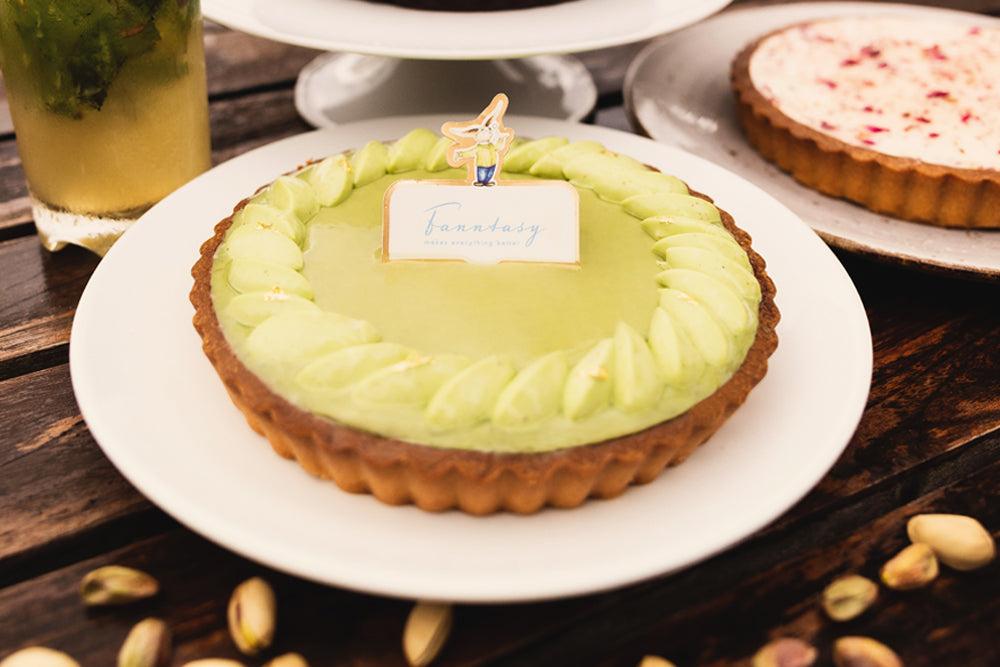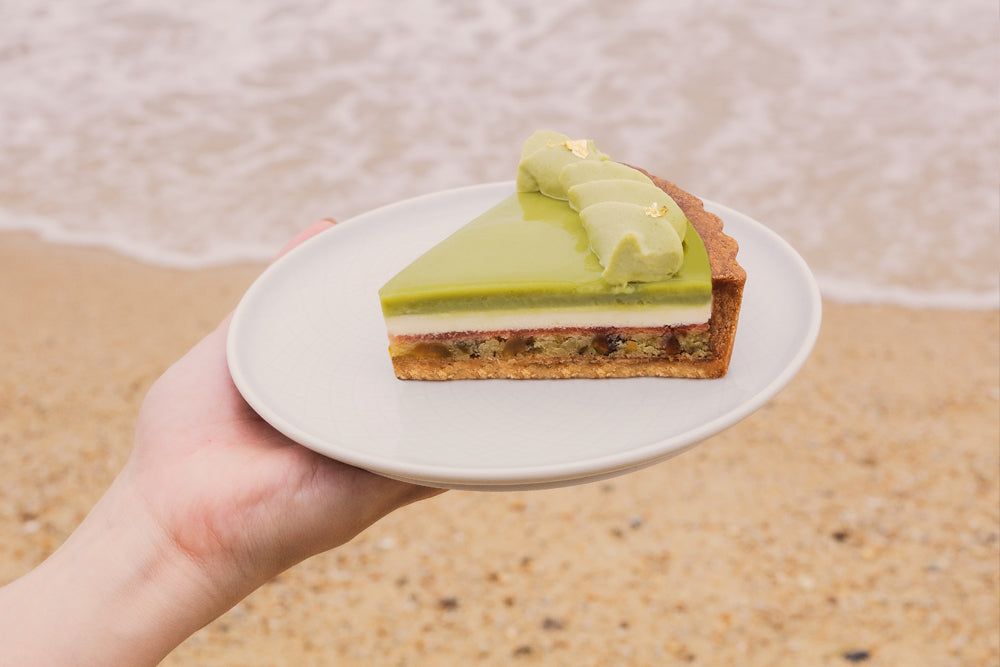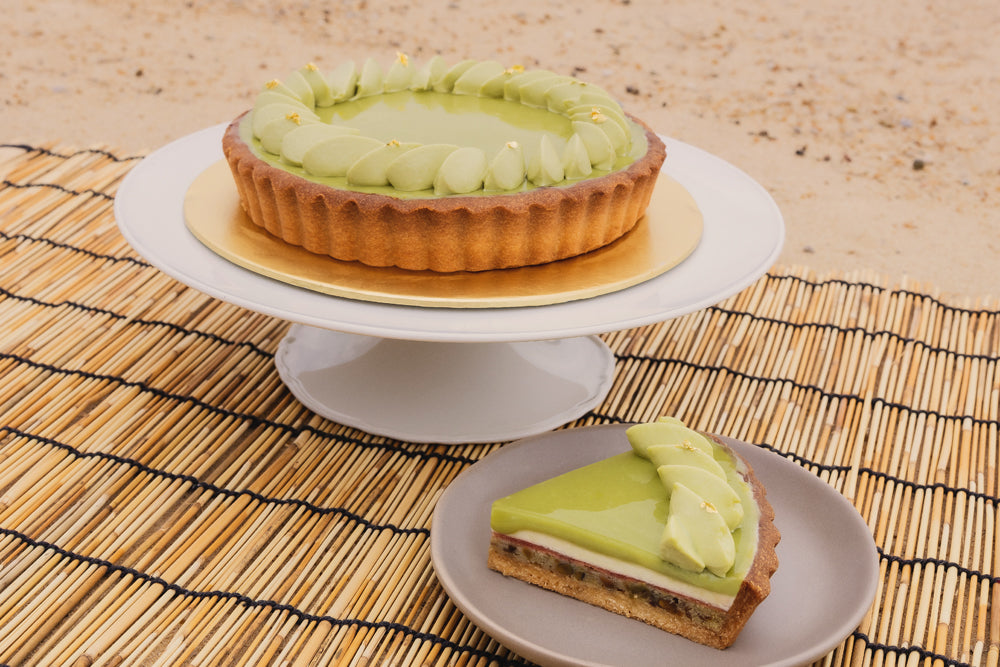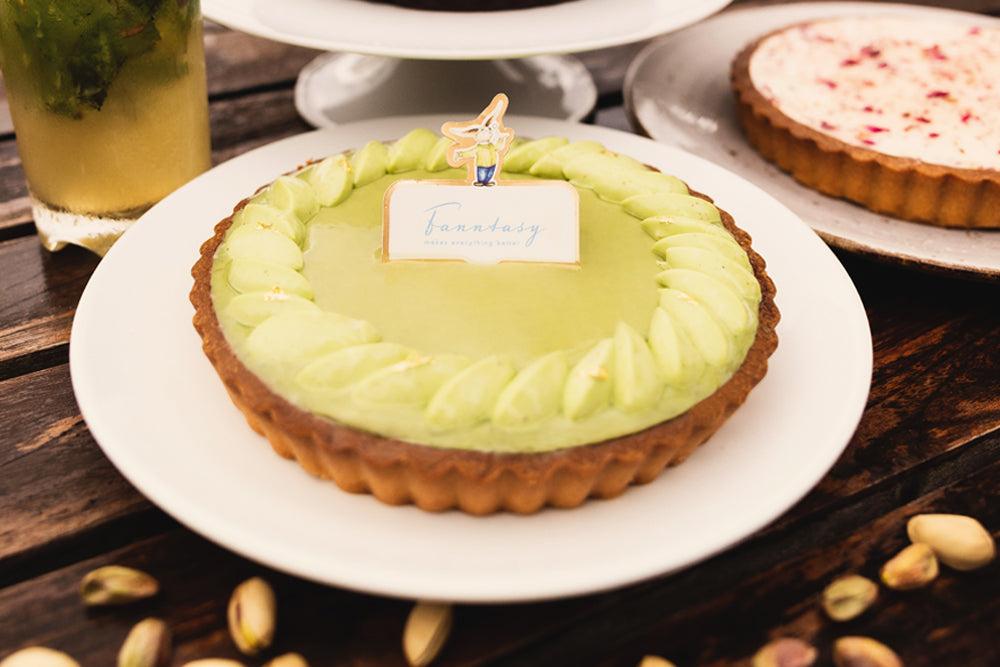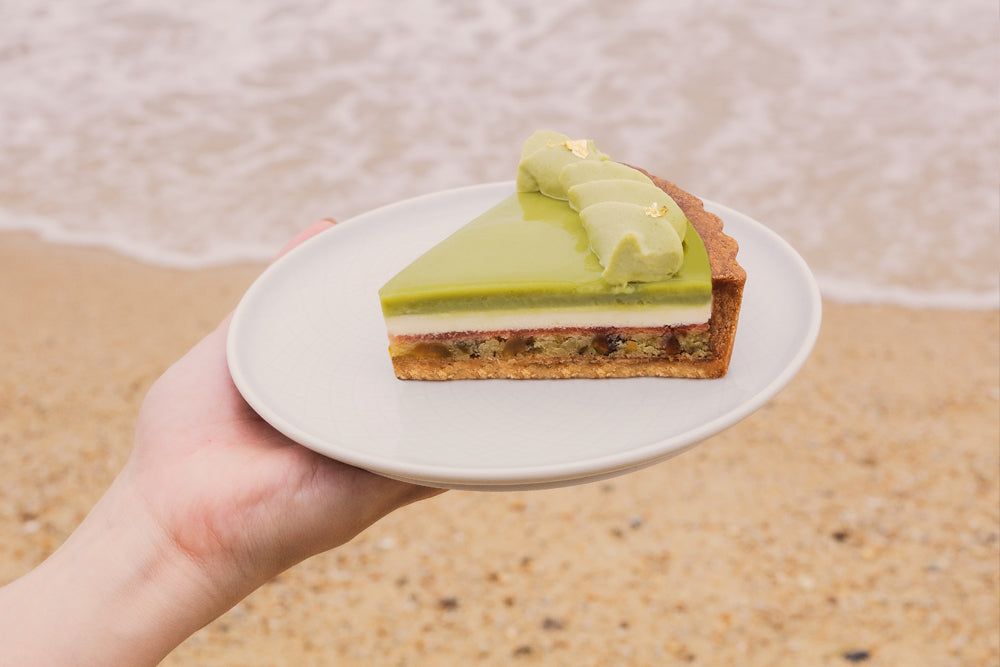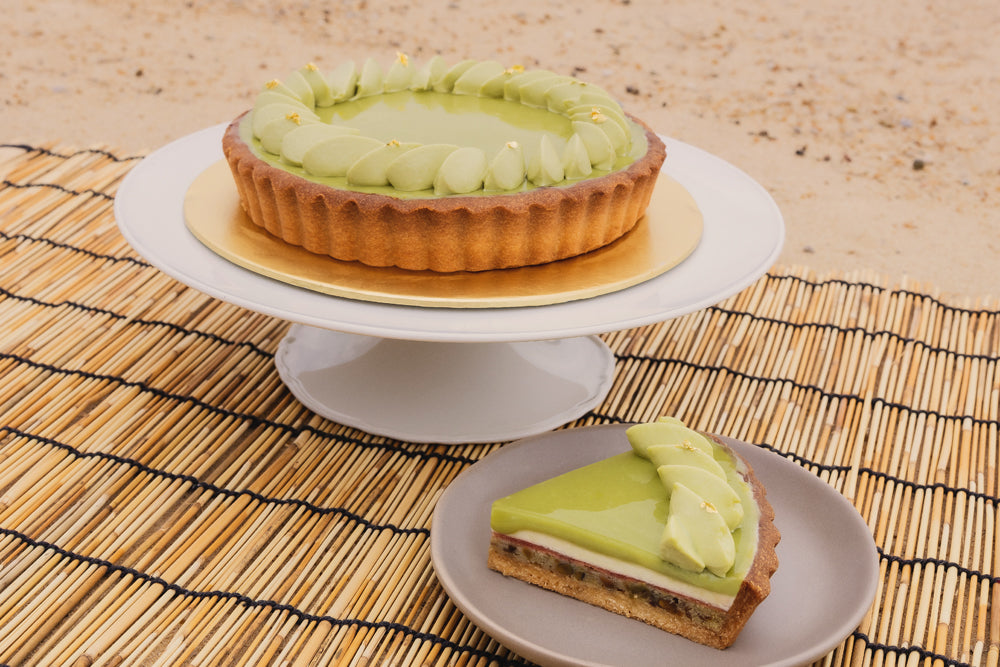 Pistachio Strawberry Tart
$65.00
Nutty and fragrant pistachio white chocolate ganache balanced with refreshing strawberry compote layered on top mascarpone cream and pistachio sponge. Perfect pairing of flavours!
Ingredients: Almond butter Sablé, pistachio almond sponge, strawberry compote, mascarpone cream, pistachio white chocolate ganache, whipped pistachio ganache.
Allergen Information: Wheat, eggs, and dairy - these products contain gluten, and may have traces of soy, nuts, and sesame.
Consume by: Within 3 days. Keep chilled.
Sold out. Not available now.
If you are buying a celebration card, please remember to fill up your wishes at the "Special Instructions" textbox on the cart page.
Share the Happiness to your friend