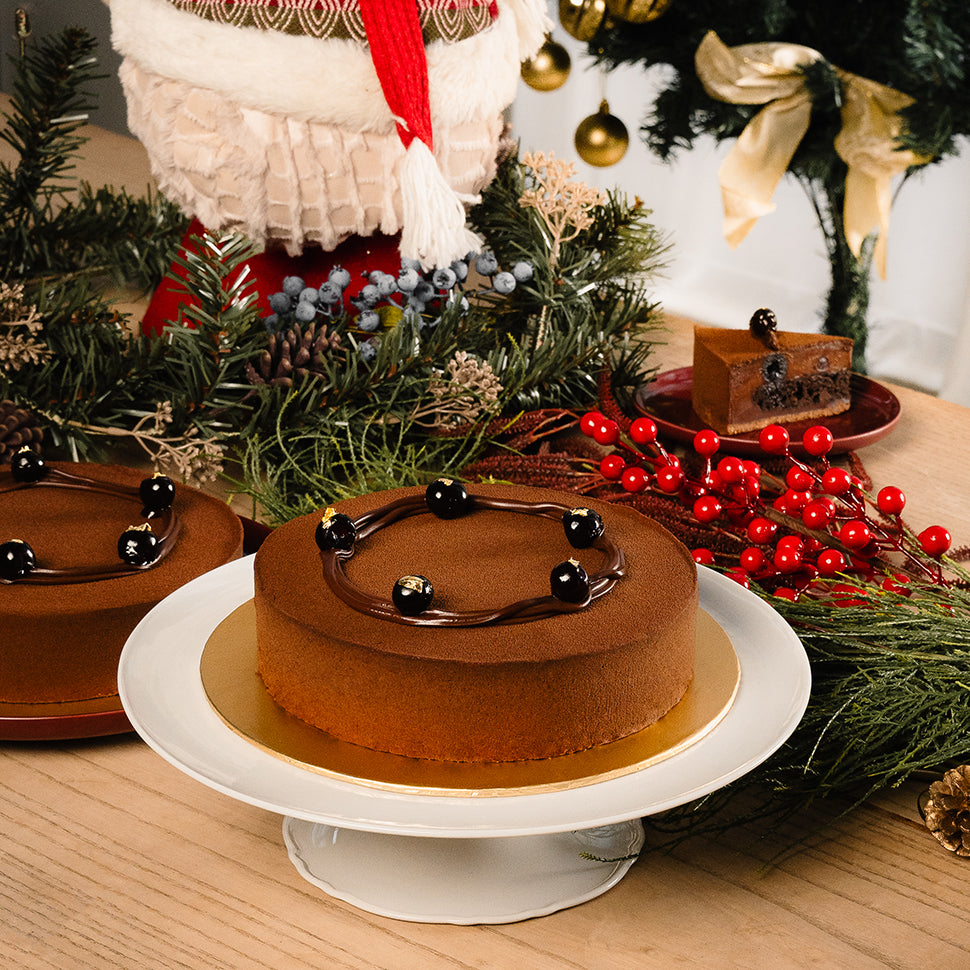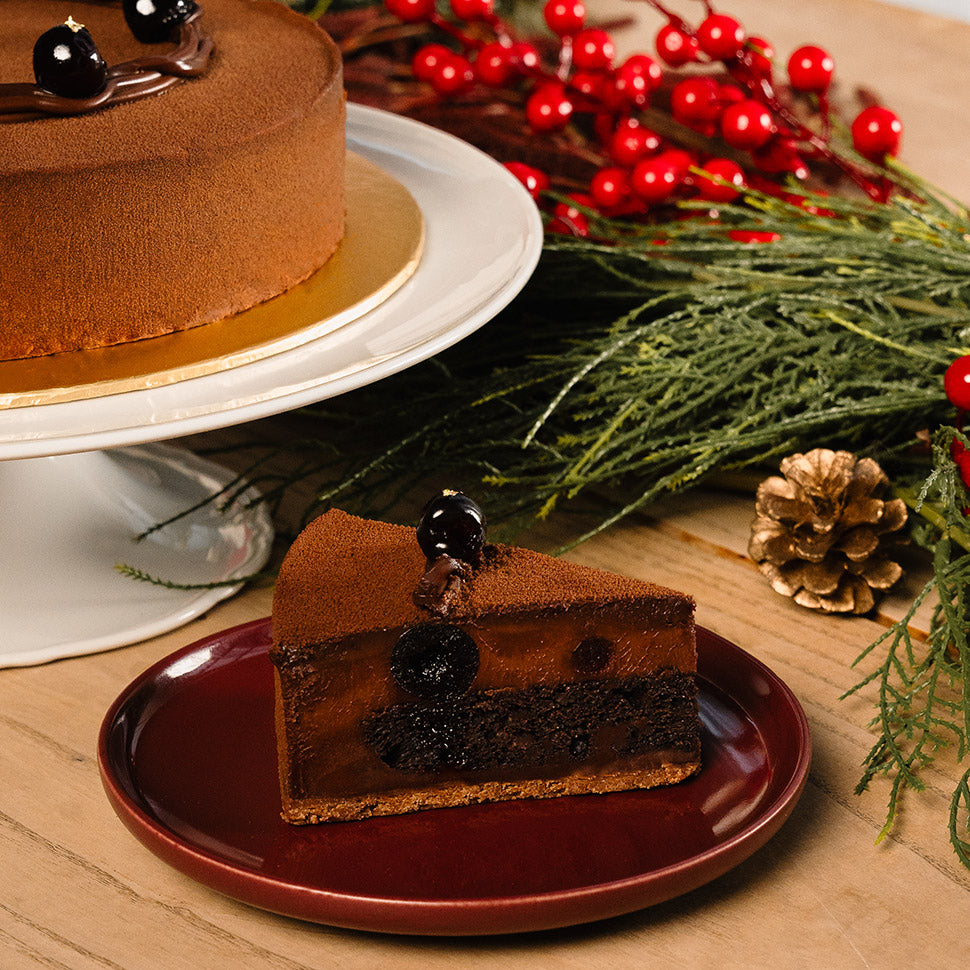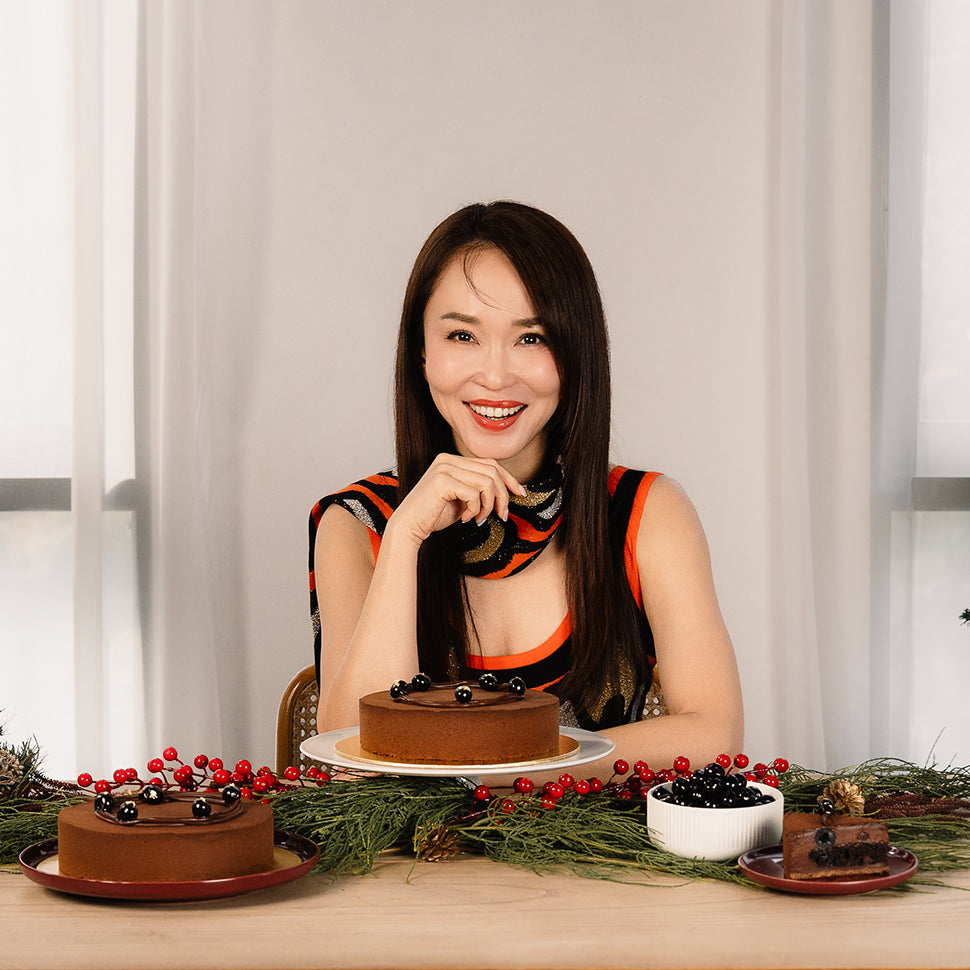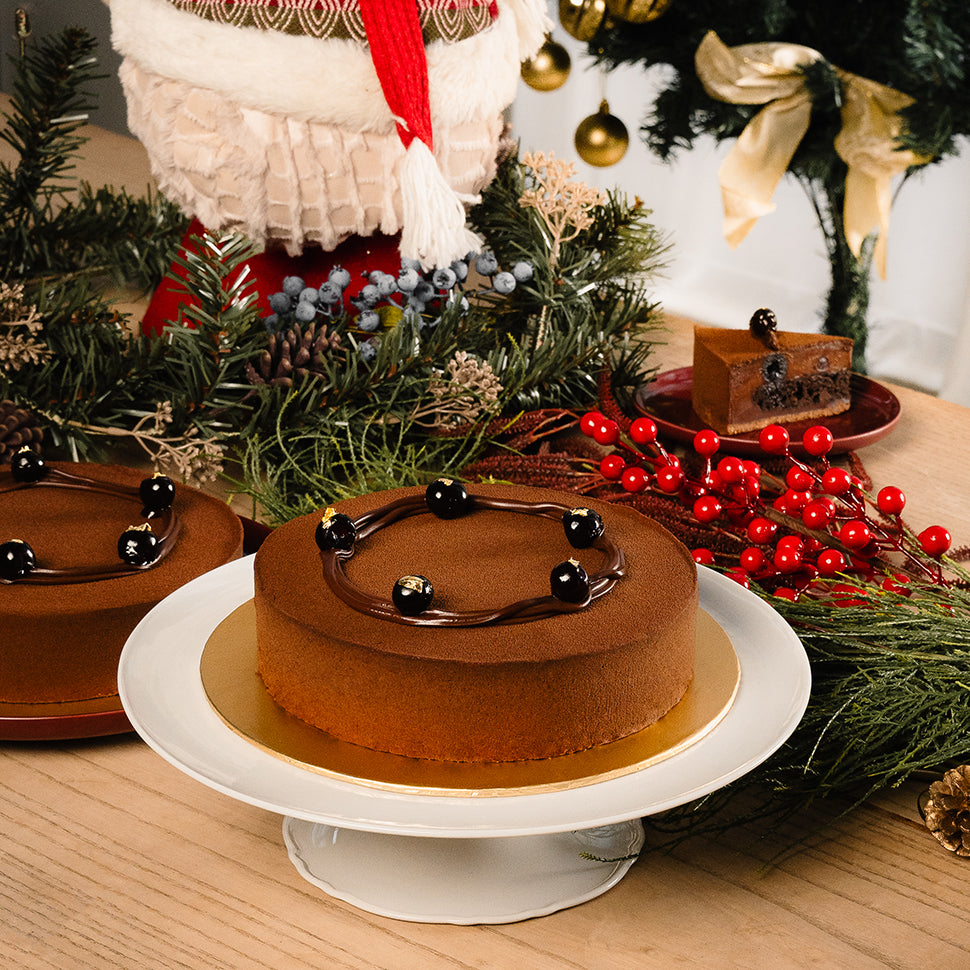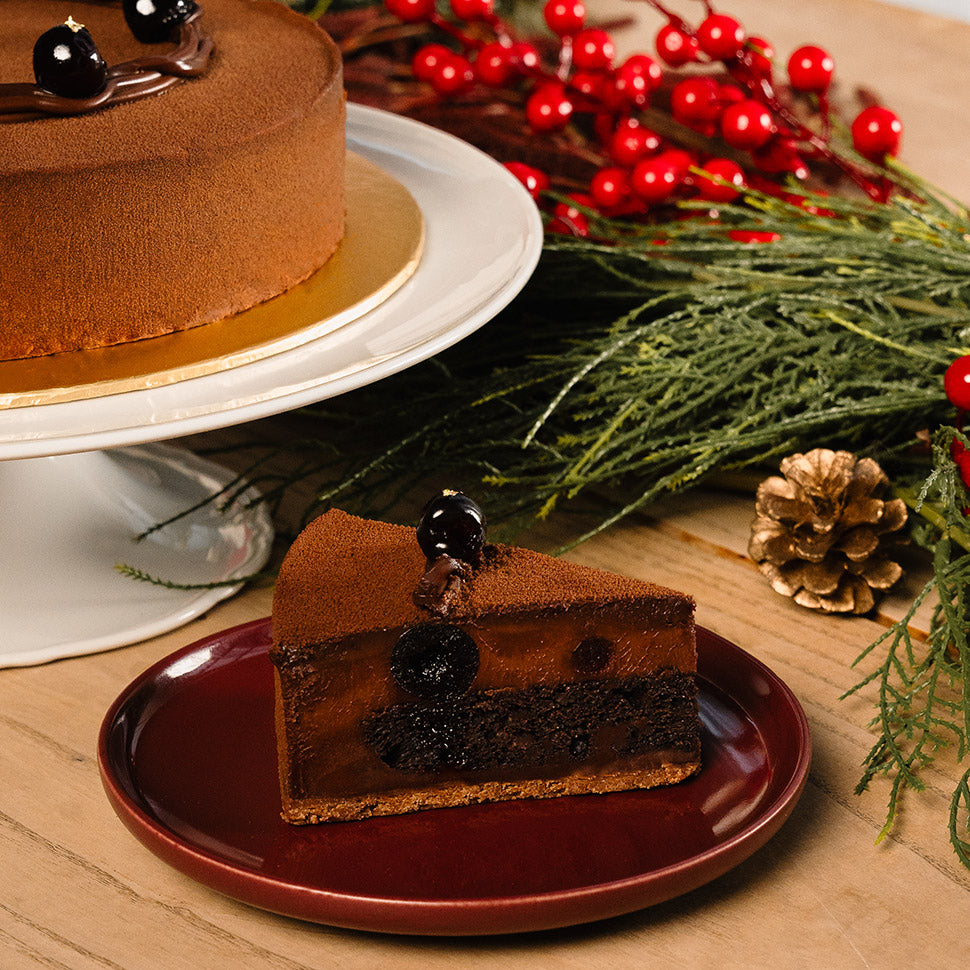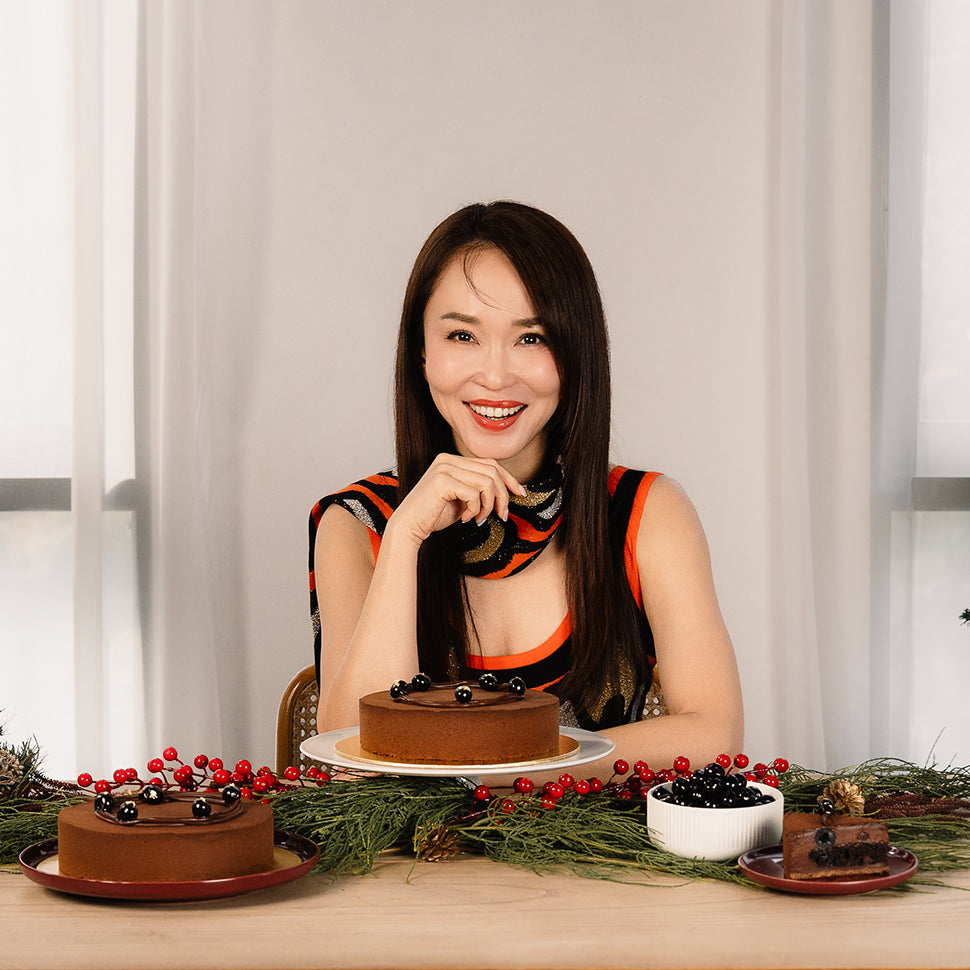 Valrhona Dark Cherries Decadence
$75.00
Indulge in the exquisite symphony of flavours and texture in this decadent chocolate cake. The base of this luxurious cake is a velvety 70% Valrhona chocolate cremeux. This deep, dark chocolate flavor is contrasted against a less intense 62% Valrhona Satillia to give it more complexity and depth. Dark Italian cherries are then added for a sweet and tart contrast.
Ingredients: 70% Valrhona Chocolate Cremeux, 62% Valrhona Satilia, Amarena Cherries, Chocolate Sponge, Almond Feuilletine, Gold Flakes

Allergen Information: Wheat, eggs, and dairy - these products contain gluten, and may have traces of soy, nuts, and sesame.
Additional Information: 8 standard slices
Consume by: Within 3 days. Keep chilled.
Sold out. Not available now.
If you are buying a celebration card, please remember to fill up your wishes at the "Special Instructions" textbox on the cart page.
Share the Happiness to your friend